Live theatre in London – what a fleeting treat, after so many months closed due to Covid lockdowns and tier restrictions. My son and I went to Sadler's Wells this weekend to see Breakin' Convention: Social DisDancing. He still chuckles at this word play.
For the first time in 11 months we sat in theatre seats and immersed ourselves in a live stage experience. I didn't realise just how much I'd missed London theatre until the lights went down and the show began. Such a shame the theatres now have to close again due to Tier 3 rules, considering the utmost care I saw taken by Sadler's Wells to ensure everyone's safety.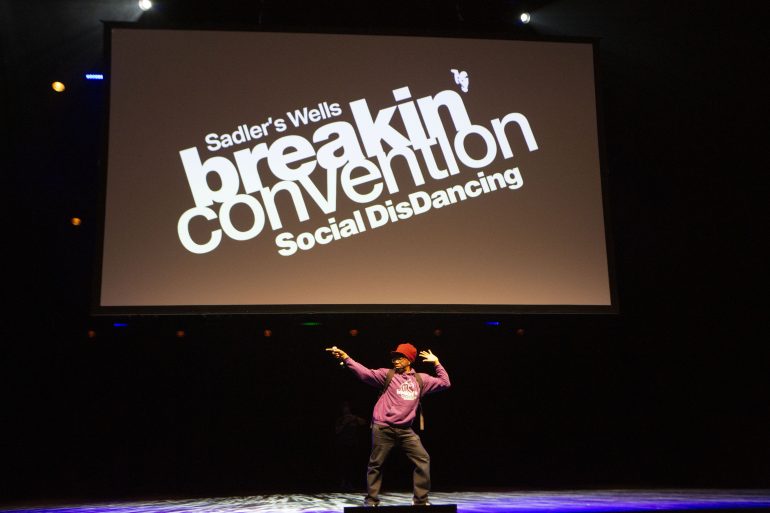 But first, the show. This was our first Breakin' Convention, a festival of break-dance based performances that usually takes place at Sadler's Wells in May but was rescheduled, reshaped, and shortened this year. As the BC's founder and host Jonzi D said to the drastically reduced audience, the convention is usually heaving with people, bursting with energy and full of back to back dance performances. The audience this weekend may have been less in number but there was still plenty of loud clapping and cheering for each act. You could tell people were so happy to be back watching a live performance. The joy was in the air.
The programme consisted of three dance groups and two short dance films. The films were played in between the dance performances to allow time for the stage to be disinfected prior to the next group hitting the floor.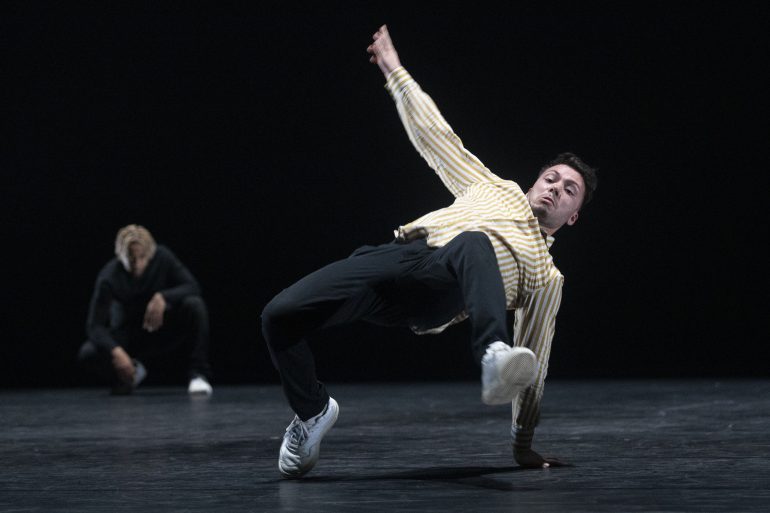 A.I.M (Artistry. In. Movement), a London-based female popping collective, kicked things off with a performance called Suspended that started teasingly slow then burst into life. Next the O'Driscoll Collective performed One% explored how two characters move in different emotional states and how the form of b-boying shifts accordingly and cultivates a synergy. Hip hop dance company Boy Blue was finished with a bang – this performance was my son's favourite of the night. I caught him standing in front of our bathroom mirror later that night trying to recreate some of their moves.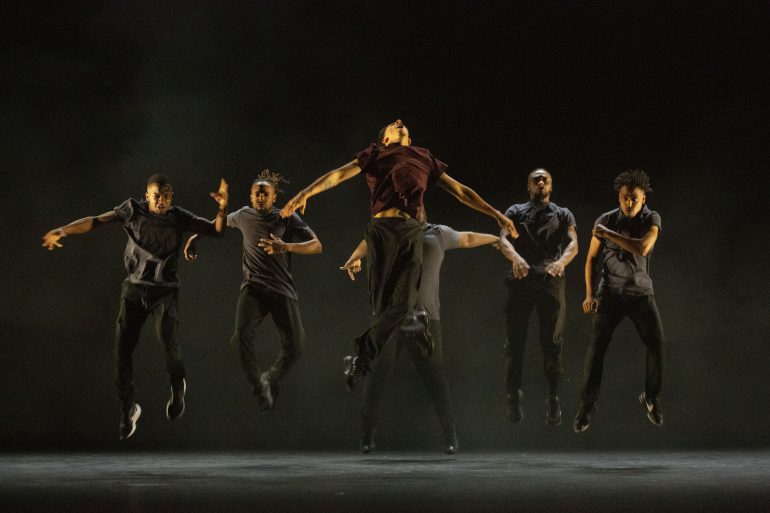 All of the performances felt like a mix of modern dance and breakdance. Expressive, moving and highly entertaining. Not at all what you'd expect to see (or hear, the music was quite contemporary dance as well) when you think break dance convention. The intriguing dance combinations and expressive performances made us very eager to return for the next Breakin' Convention at Sadler's Wells in May 2021 and see more!
Hopefully theatre can return to London soon. I was so impressed with the safety procedures put into place at Sadler's Wells and felt totally at ease there. The audience numbers were greatly reduced and people sat widely distanced, wearing masks. Ticket holders had staggered seating times. And each row was ushered out one at a time at the end to avoid any crowding.
Show your favourite London theatres some support and book tickets to a show in 2021. We recommend checking out the Breakin' Convention, tickets on sale now. As for age guidance, my son is 7 and he loved it (but I would say 7 is probably minimum age I'd advise going). The performances amazed him (and me!) what bodies can do, and the feeling you get watching it all happen live.
We were invited to watch this performance by Sadler's Wells. All photos by Sadler's Wells.