Freaking out about home-schooling again? If you're feeling stressed, overwhelmed and worried your kids will fall behind with you at the educational helm you are not alone. Parents across London are trying to get back into the swing of home-schooling once again as we re-enter lockdown. Fortunately Emma Taylor, a former teacher, mum of 3 and The Ready to Learn Mum has some tips that will help home-schooling in lockdown. Read on and feel more confident and prepared!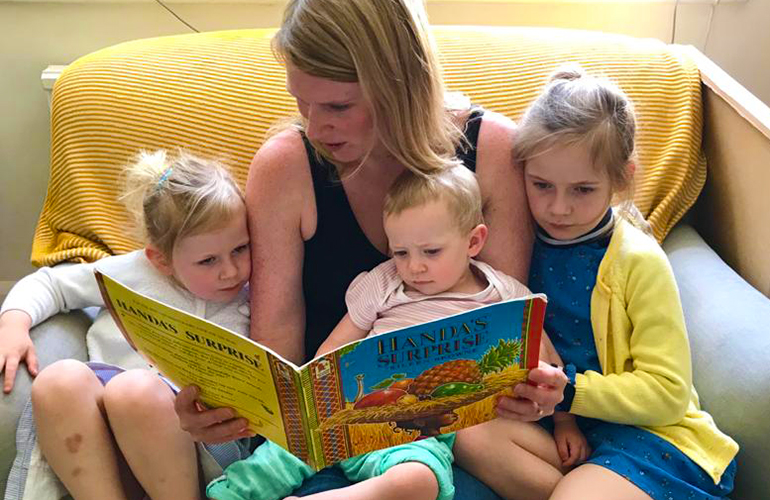 Hi, I'm Emma, mum of three and a qualified primary school teacher with over 12 years' experience. I was a teacher for many years in an outstanding Primary School in north London. I've taught across years 1-6 and was a phonics leader for the borough of Islington. In my last year I was SENCO (special needs co-ordinator) working alongside families and pupils who needed extra learning support. I am now a full time mum as well as a local tutor, parent governor and 'The Ready to Learn Mum'!
Happy New Year! 2021 brings another lockdown and another round of home-schooling!
Last time everything was new, unknown and everyone was making it up as they go along. This time is different; teachers are more prepared, Zoom installed and online learning platforms uploaded.
We the parents are also more prepared and informed- we've done it before, we'll do it again.
I've written my top 5 tips for surviving lockdown home schooling #2. I really hope you find them helpful. Best of luck and I'll be sending lots of love to all the home schoolers out there!
I'm also doing an Instagram live on Thursday 7th January at 7.30pm on primary maths strategies for all 4 operations (addition, subtraction, division, multiplication) check my Instagram for my details. Now, my top tips on managing home-schooling…