The long dog days of summer are fast approaching and luckily there's no shortage of camps and classes over the summer holidays in London.  From art to trampoline camp — there are loads of options to keep the city's youngest residents entertained! Start planning…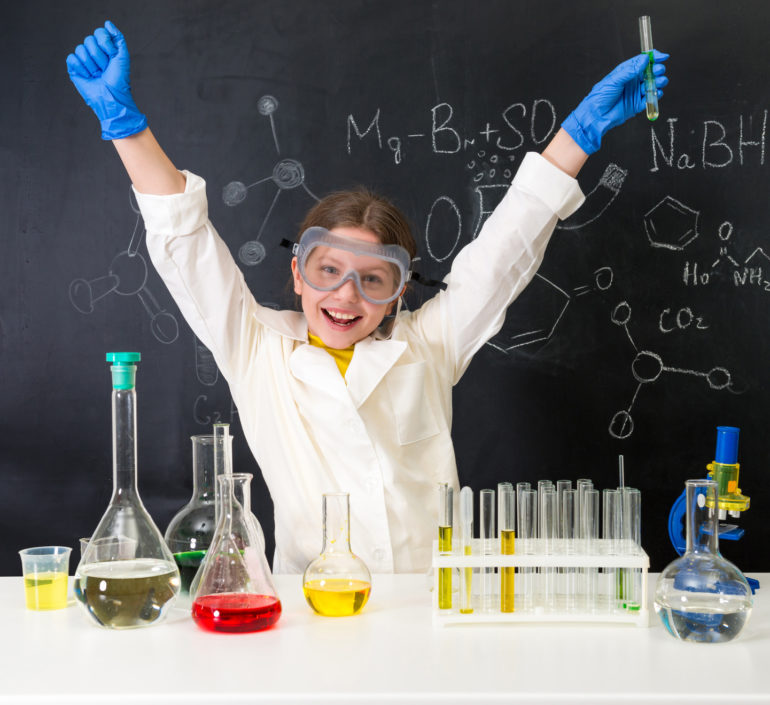 Summer Camps and Classes in London
LITTLE HOUSE OF SCIENCE
At Little House of Science summer camps children will learn everything from When Science Meets Architecture to The Science of Seas and Oceans, and more. Classes run daily from 9:30am-3:30pm with the option free drop off from 8:45am. Spaces are filling up fast. A 10% sibling and friends discount is available.
When: 8 July – 4 September
Where: Baden Powell House and Swiss Cottage Library
Ages: 4-12
More info: www.littlehouseofscience.com
ROLE MODELS: NUTURING CHARACTER COURSES
At Role Models children build the skills they need to thrive in a changing world. The summer courses include: Confidence, Resilience, Leadership, Collaboration and Creative Problem Solving which are all qualities that senior school entrance boards and ultimately, employers, are looking for today. The course ethos is based around the belief that talking and thinking should be given as much weight as reading and writing in any child's development and the courses are designed to support that belief. Run by highly experienced Role Models and delivered through active learning, each course seeks to challenge and empower children.
When: 22 July 22- 30 August
Ages: 6-11
Where: Chelsea Academy School
More info: rolemodels.me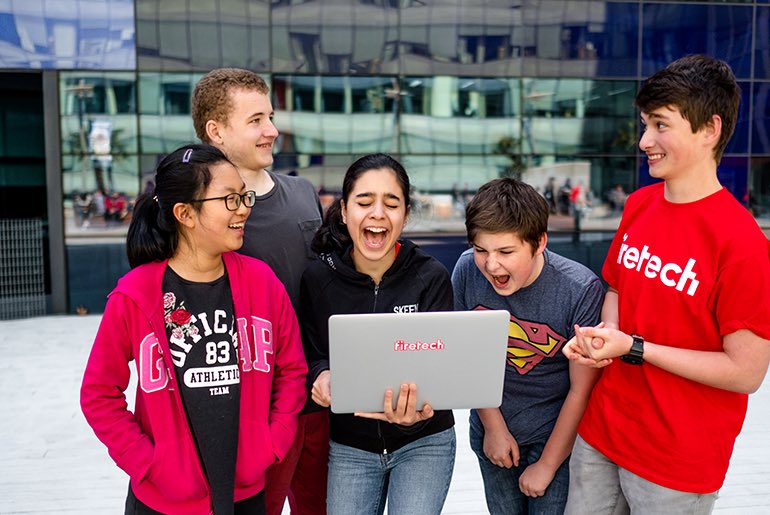 FIRE TECH CAMP
Inspiring tutors. Incredible locations. Next-level learning experiences. Give your kids a summer break with the power to shape the rest of their life. Fire Tech is the UK's leading tech camp for 9-17-year-olds. They've delivered over 12,000 courses to young people around the world. Their summer tech camps take place at Imperial College London, South Hampstead High School and the City of London School this July and August. All courses last for five days and cover topics such as coding, robotics and digital media production. Courses are led by subject specialists from the UK's best universities. Get 10% off using code MH10 | Book Fire-Tech.com
When: July – August
Ages: 9-17
Where: City of London School / Imperial College / South Hampstead High School
More info: Fire-Tech.com
FIT FOR SPORT
Join Fit For Sport all summer holiday for an action-packed camp that's bigger than ever following the launch of some exciting new programmes. Who's ready for some JagTag this summer? Fit For Sport have teamed up with NFL giants, the Jacksonville Jaguars, to deliver Tag American Football at all camps! Is your child ready to be inspired by Team GB Olympic legends, past and present, through Fit For Sport's Legacy Legends programme this summer?
If it's early years activities you're looking for this summer then Fit For Sport have you covered too, following the launch of Elmer the Elephant inspired games and resources.
There's also exciting multi-sports, messy arts and crafts, and outdoor adventures to be had.
When: 27 June – 4 September
Ages: 4-12
Where: across London
More info: www.fitforsport.co.uk/holiday-activity-camps
Quote 'MOTHERHOOD19' when booking at www.fitforsport.co.uk for 10% off your summer camp bookings. Offer valid until Friday 4 August.
 MINI ENGINEERS
Mini-Engineers will be running half and full day LEGO camps at their pop-up iLab in Paddington Central between 8 July and 23 August. They have some exciting LEGO camps lined up ranging from Britain Through the Ages and Animals and Habitats to Fiction and Fantasy and London Transportation. This will be their sixth year running LEGO summer camps and they love seeing their mini-engineers year after year.
When: 8 July – 23 August
Ages: 5-11
Where: Paddington / Wimbledon / Battersea / Dulwich
More info: mini-engineers.com/category/holiday-camps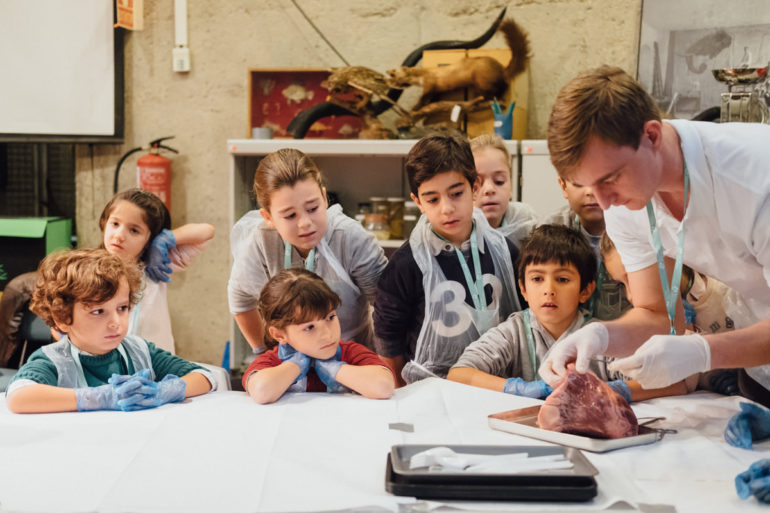 RICHER EDUCATION 
Richer Education's science and STEM camps make a return this summer with a variety of activities, experiments and demonstrations for children to learn and discover new concepts. The camps encourage children to learn about STEM subjects in a real-life context, whilst having fun.
Topics for the summer include: bio engineering and robotics to medicinal chemistry to cryptology. Children will be separated into groups according to their age and level of knowledge. They will be suitably stretched and supported by working closely with a specialist STEM tutor.
When: 1 July – 30 August
Ages: 4-11 (Science); 8-14 (STEM)
Where: Imperial College / Baden Powell House
More info: www.richereducation.co.uk/camps
KITE STUDIOS
These summer holiday workshops have been developed as a way of introducing children to as many art forms and mediums as possible over their summer break. This year Kite is running workshops ranging from Fort Building to Festival Hat Design and everything in between. These classes are sure to stimulate the creative interests of all children involved.
When: July 29 – end of August
Ages: all ages
Where: Kite Studios, Shepherds Bush
More info: www.kitestudios.org/term-category/holiday-workshop/holiday-workshop-summer-holiday
FLIP OUT BRENT CROSS
Flip Out Brent Cross Summer Camp is set to keep all 6 to 11 year olds active over the school holidays. Expect free jumping sessions, drama, art, back to school booster classes and much more! Camps run from 8am-4.30pm. Sibling discount 10% off a full week booking.
When: 29 July – 23 August
Ages: 6-11
Where: Flip Out Brent Cross
More info: www.flipout.co.uk/locations/london-brent-cross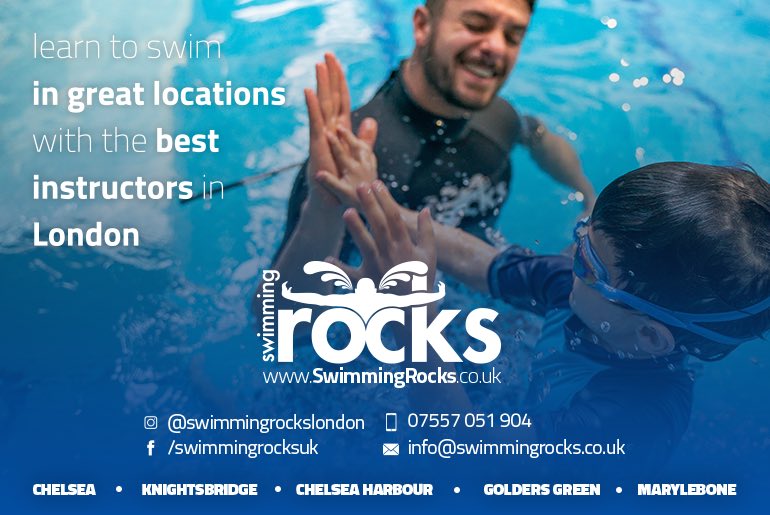 SWIMMING ROCKS
Learn to Swim with a Crash Course this Summer
Swimming Rocks are a well-respected swimming tuition provider offering a fantastic learn to swim programme for babies, children and adults. This summer they will be operating their super popular intensive crash courses for children across all their locations. Term Time lessons also available.
When: starts 22 July
Ages: all ages
Where: Chelsea / Knightsbridge / Chelsea Harbour / Golders Green / Marylebone
More info: www.swimmingrocks.co.uk
This is a sponsored posting.