Global Action Plan is an environment charity that connects what's good for you and good for the planet. They help people live more sustainable lives by campaigning on air pollution, highlighting issues around wellbeing and consumerism, and working in schools. The charity coordinates the Clean Air Day campaign, which inspires people to take action on air quality and protect their health. This year it is happening on 20 June. We spoke with Dominic Murphy, Clean Air Day Communications Lead to find out more…
What is Clean Air Day and why is it so important?
The Clean Air Day campaign started in 2017 as we identified a need to address one of the most urgent public health issues of our time.
It is incredibly important campaign because air pollution is the biggest environmental health risk we face today – just ask the World Health Organization and our own Government. It causes heart and lung disease and is responsible for up to 36,000 people a year in the UK, and is up there with heart disease, diabetes and cancer as a major public health issue. Yet compared to these conditions, there is only a tiny amount of money spent on public awareness of air pollution. People need to know more about what they can do about it.
Find out how you can get involved now by visiting our website.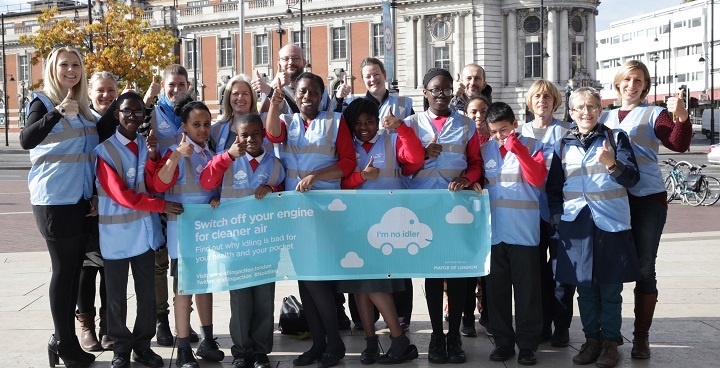 How are kids and parents in London getting involved in Clean Air Day?
Take a look at our Clean Air Day Map to find out who is organising a Clean Air Day event in your area. If you are running an event you can register it here as well, so others can find out about it.
Some examples of events include:
Local schools in Waltham Forest are wearing blue for Clean Air Day and walking to school.
In central London, the street is being closed for a day of activities outside Great Ormond Street hospital.
In Lambeth, the local authority has laid on a whole week of events, some of them centred on schools.
What steps can a school take throughout the year to improve its air quality?
Encourage students and their parents to walk to school instead of driving. Set up a no idling zone outside the school gates. Encourage teachers to educate their students about the issues – we have loads of resources online, including posters and lesson plans. And in the school itself, make sure classrooms and kitchens are well ventilated, cut down on heavily scented cleaning products, and when redecorating and renovating, source paints and building products that are labelled as being low in volatile organic compounds (VOCs).

What can London families can do to help reduce air pollution?
There are lots of things families can do to make a difference to air pollution. At home you can include: ventilating your home, especially when cooking; if you have a wood burner, think twice before you use it and only use properly seasoned wood; use your electricity efficiently as the power stations producing your energy are big polluters; cutting down on heavily scented cosmetic and cleaning products, including air fresheners; and getting your boiler serviced regularly so its running efficiently. And add more houseplants to your home – Research that was carried out by NASA showed that there are plants which can remove pollution from the air.
RELATED >> Interview with Dr Katie Cooper, psychologist and founder of Bloombox Club on the health benefits of houseplants
RELATED >> Win 3 houseplants in ceramic pots delivered to your door!
Outside the home families can reduce their car use (cycle, scoot, walk, take public transport instead), choose quieter less heavily-travelled routes, and work from home more often especially on high-pollution days.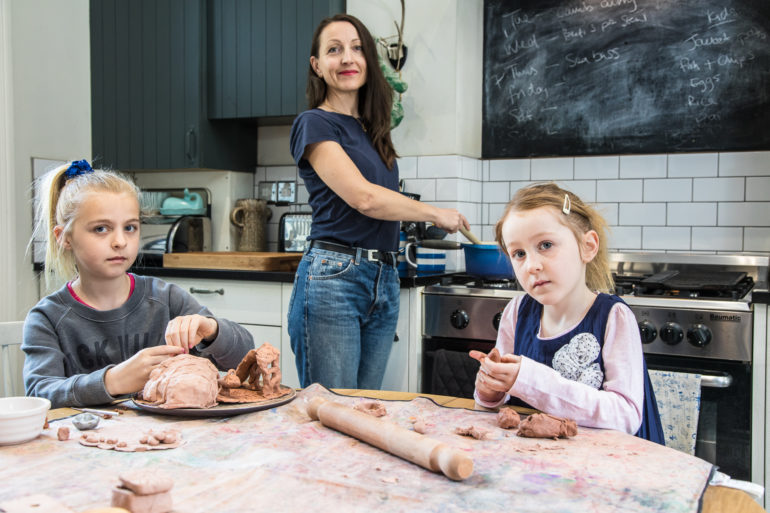 What are the main obstacles the campaign faces to make changes in London?
The challenges in London are similar to everywhere else in the country.  In order for people to change their behaviour they need to be motivated to change, and this comes from understanding the sources of air pollution and the effect it has on their health and that of their family. People then need to be able to make the changes and to do it easily – if we want people to walk and cycle more, instead of driving, we need the infrastructure in place, like safe walking routes and segregated bike lanes. In London this network is growing, but we need more.
Have you seen any lasting improvements since Clean Air Day started?
The number of schools and parents getting behind the campaign has mushroomed, so not only is awareness improving but practical improvements such as no-idling zones outside schools are on the rise. We've also worked with Great Ormond Street hospital to pioneer the Clean Air Hospital Framework, which is a template for helping hospitals to tackle air pollution. This is now being rolled out among other NHS trusts around the country.
Find out about the issues and how to protect yourself and your family here: www.cleanairday.org.uk/myfamily
Follow the Clean Air Campaign on Facebook  and Twitter. Also be sure to check out the hashtag #CleanAirDay to see examples of events around the country, or share your own!