Summer Science Camps in London
STEAM is the acronym used for Science, Technology, Engineering, Arts and Mathematics. STEAM education differs from the conventional school approach to teaching science and technology subjects. At the same time, STEAM education emphasises an integration of subject knowledge and abilities, bearing in mind a thorough development of skills that can contribute to domestic and international job markets.
Within this context, Richer Education aims to deliver a comprehensive and hands-on approach to STEAM education by going beyond the school curriculum and delivering content and activities that children would not usually experience in depth at school, while focusing on supporting children to develop problem-solving skills, teamwork and resilience.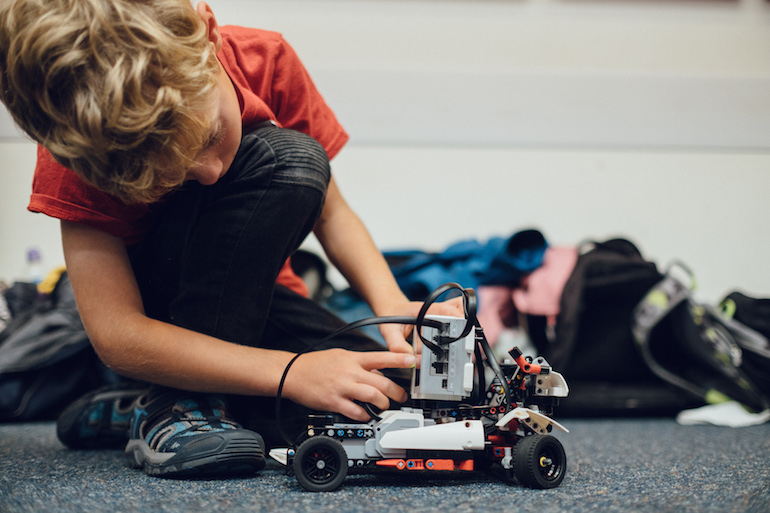 Richer Education engages children in real-life challenges and encourages them to put theory into practice in a fun manner, with a special emphasis, on STEAM disciplines. Similarly, learning concepts through dialogue and questioning is key at Richer Education, hence their tutors, mentors and supervisors also stimulate children to strengthen their skills in debating and public speaking to develop effective leaders that can communicate prolifically and enthusiastically. Richer Education provides a platform for children to develop their skill base for an ever-changing future.
Sessions are available on Saturdays, Sundays and during half-term and school holidays. Weekend classes and camps are suitable for all levels of knowledge. Children aged 4-14 are welcome to join at any time.
Richer Education's Saturday and Sunday classes take place at Baden Powell House in South Kensington. Saturday classes are also now available at the University of Sunderland, Canary Wharf. Summer Camps take place at Baden Powell House and the renowned Imperial College London in South Kensington.
Use code: themotherhood10 for a 10% discount.
Full details of classes, venues and holiday camps are available on www.richereducation.co.uk or on 020 7769 6732 – 07535 225 432
*This is a sponsored posting.