Are you looking for things to do in London with the kids this weekend? From a fire station open day in Hainault to a family festival at the London Zoo — there's something for every family this weekend! Enjoy!

ZSL London Zoo's Family Festival
This weekend the family can take a thrilling safari trip without leaving the city. The cheeky monkeys will feel at home with lemurs, monkeys, butterflies and spiders, immersing themselves in storytelling sessions and zookeeper role play.
When: 30th August- 1st September
Where: ZSL London Zoo
Ages: All
Cost: Included in admission
More Info: Website (Booking recommended)

Hainault Fire Station Open Day
The doors of Hainault Fire Station are thrown open for families to meet the firefighters. This Saturday is a day full of learning- you will be given a tour and a talk from inspiring experts with some safety advice! There will also be a fire engine on display and perhaps the chance to look inside…
When: Saturday 31st August (11am- 4pm)
Where: Hainault Fire Station
Ages: All
Cost: Free entry
More info: Website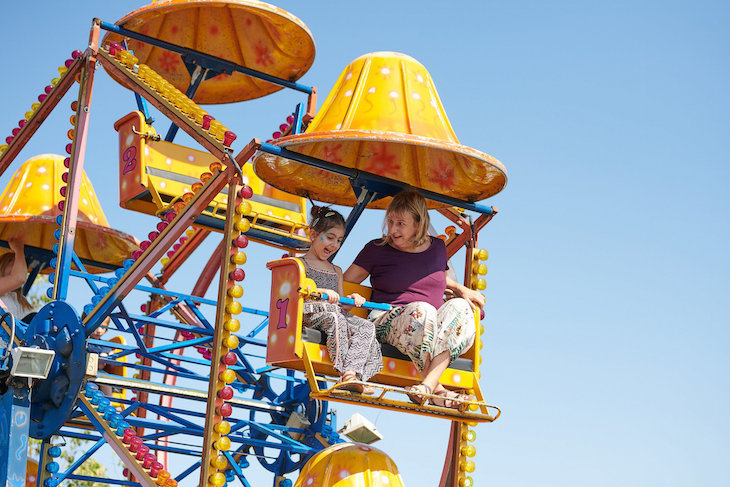 Palmers Green Community Festival
Join this free annual event with over 100 stall to support the community in a fun filled day, with a dog show, band stand, an art gallery and pop up acts. The kids can also enjoy a lively fun fair experience, dancing of different cultures and choir performances.
When: Sunday 1st September (12-7pm)
Where: Broomfield Park
Ages: All
Cost: Free entry
More info: Website

Totally Thames
This Sunday marks the beginning of the year's family friendly celebration of London's Thames with a seemingly endless array of activities to enjoy! This weekend- travel through time with smells, to a virtual reality experience under the Thames and don't forget the walks and exhibitions.
When: 1st- 30th September
Where: Various locations
Ages: All
Cost: Various prices
More info: Website

Camberwell Fair
With two music stages, 40 stalls,delicious street food and drinks, the 5th Camberwell Fair is not to be missed, welcoming 4000 people of all ages and backgrounds. The annual sock wrestling tournament is a huge deal, after sporting events and many more games for children.
When: Saturday 31st August (12pm- 9pm)
Where: Camberwell Green
Ages: All
Cost: Free entry
More info: Website
Award-winning estate agents Marsh & Parsons has a wide selection of properties available, including this one below. Get in touch today!