Are you looking for some things to do in London this weekend with kids? We've rounded up a great list of ideas to bring a little zing to your weekend. Enjoy!
Streatham Kite Day
It's a bird… it's a plane… it's a kite! And lots of them at that. Kite Day is back this weekend in Streatham for its 21st year (solid proof that people love kites). Sit back with a picnic, listen to some live music and watch an array of professional kite fliers work their string and sky magic. Join in fly your own kite or if you don't have one you can make a kite or buy one there.
When: Sunday 12th May 2019; 11am-5pm
Where: Streatham Common, SW16 3BU
Cost: free
Ages: all
More info: website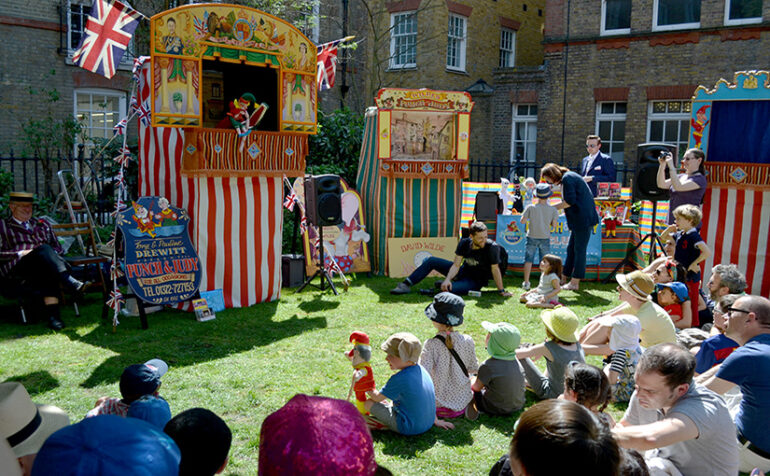 Covent Garden May Fayre & Puppet Festival
Celebrating the 357th anniversary of the first sighting of Mr Punch in England by Samuel Pepys in May 1662 with Punch and Judy Professors from all over the country and abroad.
When: 12 May; 11am-5.30pm Adm Free
Where: The garden of St Paul's Church, Bedford Street, WC2E 9ED
Cost: free
Ages: all
More info: website
Ladbroke Grove Farmers' Market Asparagus Festival
You had your fill of Easter egg hunts, well now the kids can go on a golden asparagus hunt… yay, right kids?! Right? You win a bottle of nice juice if you find them, so come on, join in celebrating the return of the great British grown spring vegetable. Asparagus foodie treats galore here.
Details on our EVENTS listing page.
View this post on Instagram
Barnes Children's Literature Festival
This weekend is London's largest dedicated children's literature festival, here you can meet some of your favourite authors and illustrators, join craft sessions, live music and dancing and even an Alice in Wonderland tea party. Some of the sessions have already sold out but there is still plenty to choose from.
When: 11-12 May
Where: see festival programme for locations
Cost: varies
Age: varies
More info: website
Campfire Club: Kitty Macfarlane & Emma Lohan
An evening for the older kids and adults to enjoy some al fresco singing together.
Check out our EVENTS listing for more details.
Award-winning estate agents Marsh & Parsons has a wide selection of properties available, including this one below. Get in touch today!