Are you looking for something to do in London with the kids this weekend? From a science festival on Exhibition Road to a puppet making class at The Bazaar London —there's something for every family this weekend! Enjoy!

Moth Physical Theatre Co. presents: Wild Wilma
Wild Wilma tells the story of a young girl who is sold to the circus because of her extraordinary nature. On a quest to find her identity, Wilma finds the courage and bravery to be wild and free through the friendship of others. A wonderfully wild family show written by children's author, Rachel Lyon, told through physical storytelling, puppetry and an original soundtrack.
When: Sunday 30th June, 12pm- 12.45pm
Where: Poplar Union
Ages: 4-8
Cost: £7/£5- Child Adult- £5
More Info: Website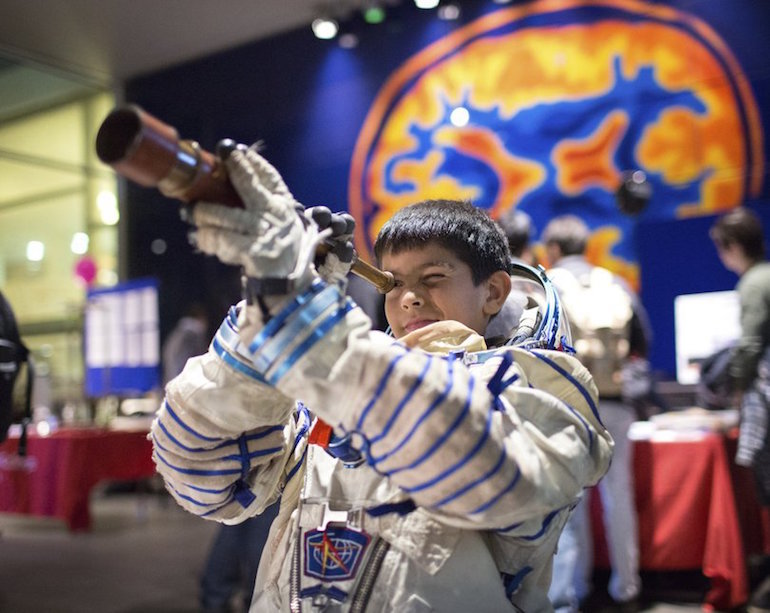 The Great Exhibition Road Festival
With the curiosity, science and art Great Exhibition Road represents, this festival features workshops, talks and performances. This weekend we express and celebrate the innovation of the road, with fun and learning for all the family. The main themes surrounding the festival includes, Expanding your mind, Experimenting, Exploring the Extraordinary and Expressing Yourself .
When: 29th June – 30th June 11:00am -5:00pm
Where: Great Exhibition Road
Ages: All
Cost: Free
More Info: Website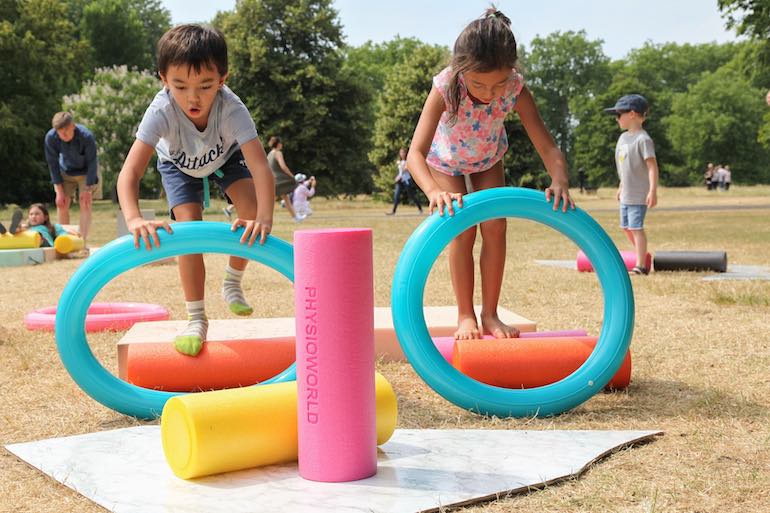 Big Family Weekend
The Serpentine presents a weekend of artist-led workshops for children and families responding to Faith Ringgold's summer exhibition and exploring the themes of art, activism, poetry and print. With art collective One of My Kind (OOMK), artist Harold Offeh, poet Belinda Zhawi and collaborators.
When: 29th June & 30th June (10am-6pm)
Where: Serpentine Gallery, Hyde Park
Ages: All
Cost: Free
More Info: Website

The Bazaar
The Bazaar is a modern craft market for the whole family, offering the most amazing lineup of makers from the world of fashion, pottery, jewellery, art and beauty, including brands like Apolina, Monty and Co. and Nights by Wilder for childrens wear. This event also features a puppet-making sewing workshop by Young Double for the kids to enjoy.
When: Sunday 30th June (The Bazaar) 10.30am-5pm (Puppet making) 1pm-2pm
Where: Cecil Sharp House
Ages: 4+
Cost: (The Bazaar) Free entry (Puppet making) £12- book in advance.
More info: Website (The Bazaar) Booking (Puppet workshop)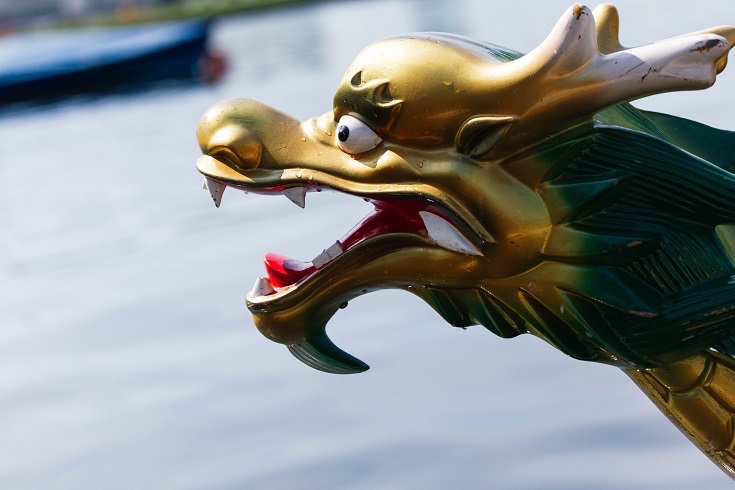 London Hong Kong Dragon Boat Festival
This year's Dragon Boat festival offers a wide variety of attractions, celebrating Chinese culture. With traditional lion dancing, Tai Chi, dance, comedy, delicious food and much more, this experience brings out the best of Chinese history. The festival mainly features teams going head-to-head, competing to be the fastest Dragon Boat racers, and for all the family, will be a joy to watch.
Where: Royal Docks Adventure
Ages: All
Cost: Free entry
More Info: Website
Award-winning estate agents Marsh & Parsons has a wide selection of properties available, including this one below. Get in touch today!