A shop doesn't get much more local than this. What Mother Made is based in Hackney and sells clothes designed and made (with fabric sourced from) Hackney. We spoke with the founder and designer Charlotte about running a small local business, how the business is being affected by the Covid-19 lockdown, and how she devises and sources all the gorgeous things sold in her shop.
Fortunatley you can buy them online, so you can continue to support what this mother made in these difficult times.
Please introduce yourself and your business…
I'm Charlotte Denn-Cirrone, the founder of What Mother Made, a contemporary British children's wear label handmade in London. I live in Homerton with my three kids aged 3, 7 and 13.
When did you start the business and why?
I started WMM 9 years ago this month, as I was a single mother at the time and had always dabbled in sewing. I started making clothes for my daughter and selling them on market stalls. The rest is history!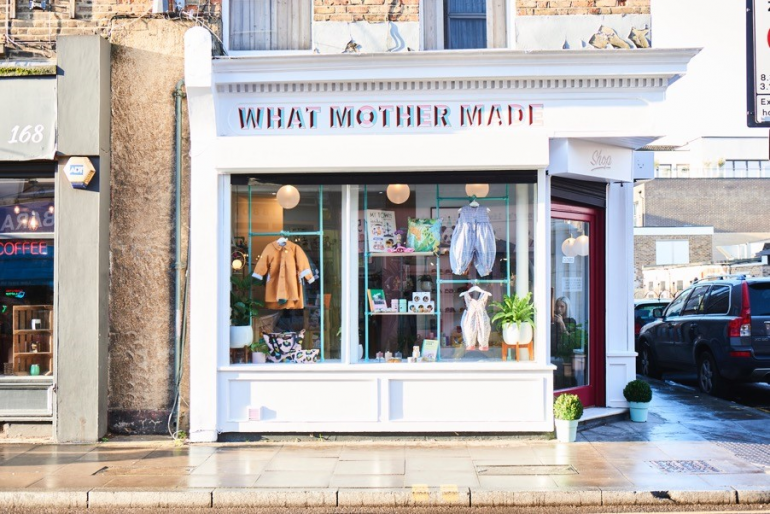 When did your shops open?
I opened my Well Street shop two years ago as we needed a larger studio space. The idea of a shop came to me when I was walking down my local street and I saw some spaces advertised for rent. I looked into the costs of the rent and realised that it was affordable as I had been paying high rents for years in Hackney. Three months later I had my first shop/studio.
Then I opened Stoke Newington in February which was about 6 months in the making!
How is the business being impacted by Covid-19 and how are you adapting to stay afloat?
It's been a huge shock and I'm trying to adapt everyday. It still feels like a dream to be honest. I am currently waiting to see what help I maybe eligible for as I am so worried for my staff and shops. I just hope I can come out the other side of this and have a busies to continue with. I'm still selling online as much as I can and have added a lot of the great products we have in the shops to offer a wider range online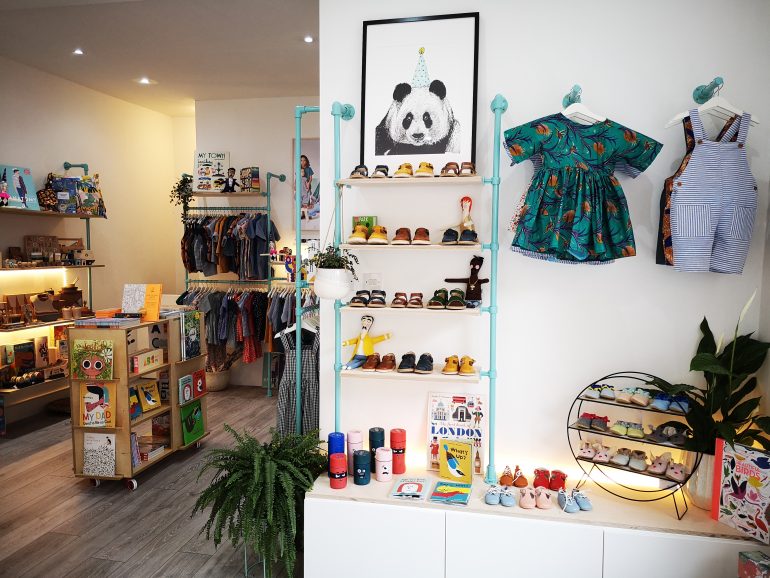 How are YOU doing at this time? It must be so difficult for a small business owner.
It's petrifying. I am trying to stay positive and enjoy the time with my kids. My mind is quieter and the break may do me good. I don't think I've had a day off in over 9 years!
Please tell us about the clothing you sell, how it's designed / made and its sustainability credentials?
I design all of the clothing myself and base it on what I want to dress my kids in! It's also very dependent on what fabrics I can find that season. We handmake each item in London. We buy and source all of our fabrics from wholesalers in East London, so I don't have to travel far to get them.
We also have a zero waste policy so we don't waste anything. Every scrap of fabric is used and we make clothing to order so don't have lots of excess stock left each season. It's a great way to make sure we only use what we need and have a minimal impact on the environment.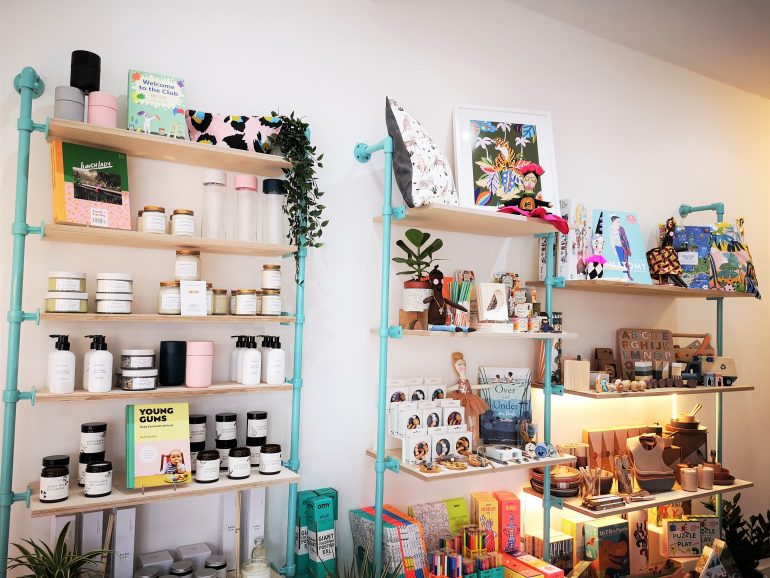 How do you choose the other products you sell (the toys, accessories, crafts, etc)?
I like the look of beautiful things and know what will sit well with other products in the shop. I try to make sure items are either British or ethically made. They have also been tried and tested by my three kids!
What are your favourite pieces in stock at the moment?
I love the new Izipizi sunglasses we have, the colours match the collection perfectly. My favourite garments this season are the unisex utility rompers and the girls bow back dungarees!
Shop online HERE
Follow on Instagram HERE