This weekend is the start of half term, some of the activities we mention below will carry on during the school break. There's loads of fun family fun to choose from; enjoy!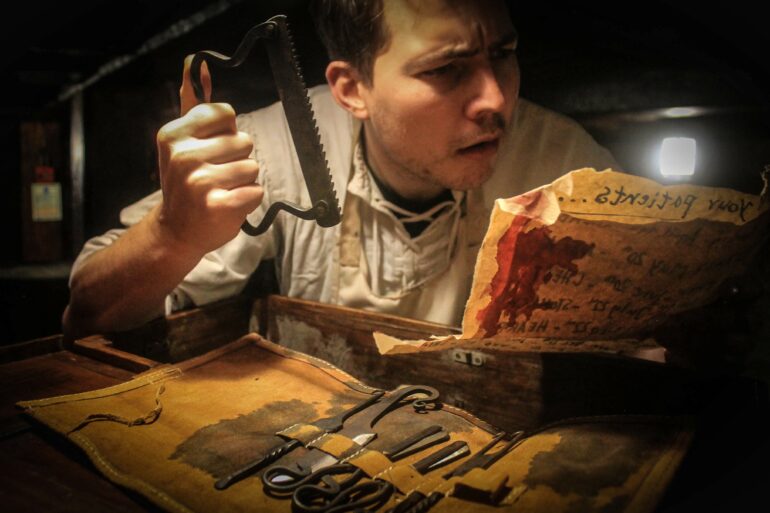 Living History Tours and Night Voyage on The Golden Hinde
Join a Living History Tour and meet the characters on the famous circumnavigation around the globe. Find out what life was like aboard the ship and meet the crew.
The Ships Master will show you how to navigate at sea, the Master Gunner, he'll teach you how to fire a cannon, and make sure you keep hold of your limbs when you meet the gory Barber Surgeon!
When: 25 May-2 June; times vary see website
Where: St Mary Overie Dock, Cathedral Street, SE1 9DE
Ages: all
Cost: included in admission cost of £5
More info: website
Join other families as you all step back in time to become the new crew of Sir Francis Drake's ship on an overnight voyage. Be prepared for an evening of imaginative role play to see if you have what it takes to be an Elizabethan sailor and sleepover on the ship like the original crew.
When: June 1, 5pm – June 2, 9am
Ages: 6 – 11 years old. All children must be accompanied by adults.
Cost: £45 per person. Tudor dinner and breakfast included.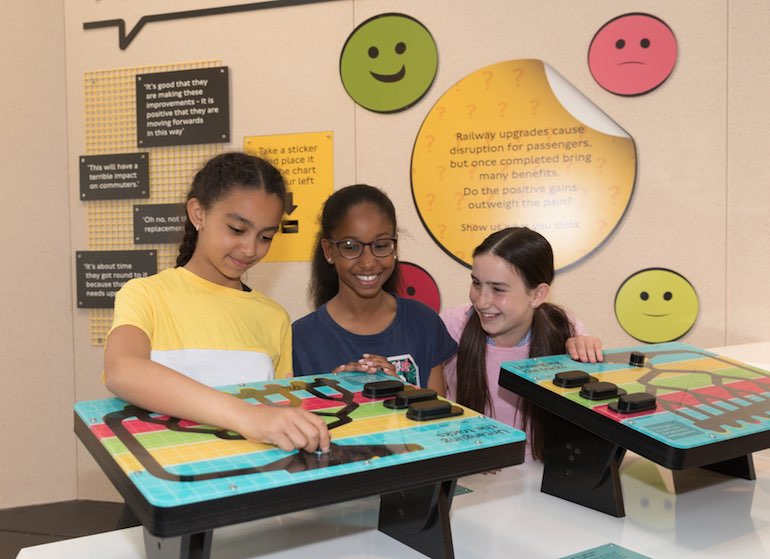 Untangling the Tracks at London Transport Museum
London Transport Museum and the Thameslink Programme have teamed up to bring visitors a new exhibition which traces the history of the Thameslink route from 1866 through to the recent £7bn modernisation programme which has transformed the route and untangled the tracks. During May half term families can take part in the museum's STEM-inspired workshops and story time sessions. Little ones can get creative with their family and make a mini moving train from crafty materials that whizzes past their favourite city views and hear about the amazing landmarks they can see along the Thameslink route.
When: Family activities take place 25 May-2 June; Drop in between 11am-3.45pm
Where: London Transport Museum, Covent Garden Piazza, WC2E 7BB
Ages: all
Cost: free with admission
More info: website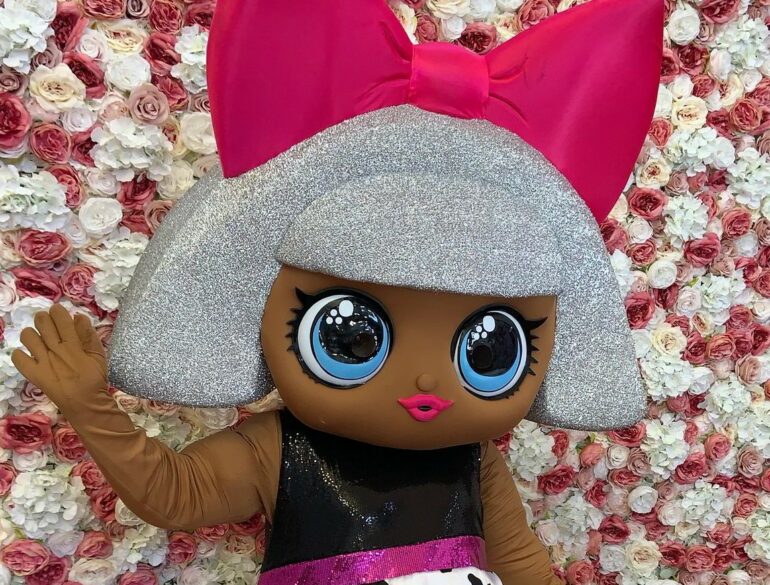 LOL Diva Disco at Woolston Manor Chigwell
Kids' disco featuring dancing and games, a special appearance by Baby Shark, a pamper station, candy floss and popcorn machines. Read more about this on our EVENTS page.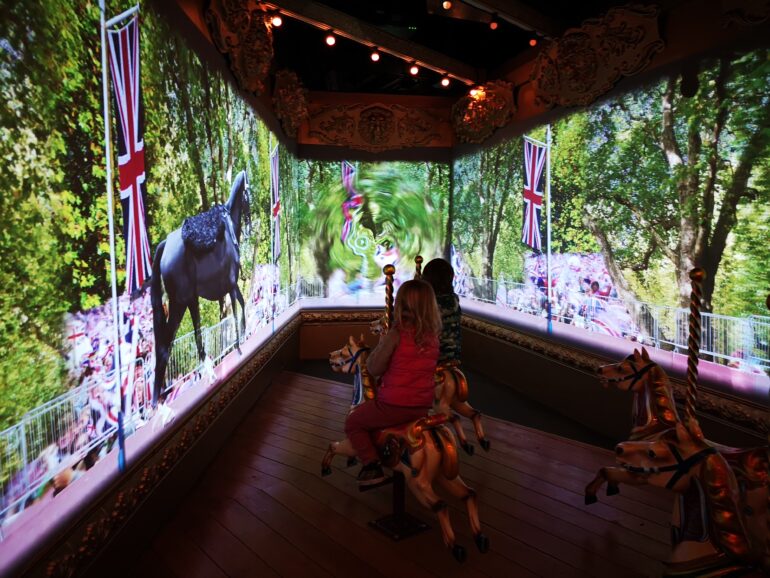 Beasts of London Family Festival at Museum of London
Inspired the new Beasts of London exhibition (Read our review HERE) the Museum of London is putting on a range of beastly themed workshops, performances and stories. Create your own animated animal puppet show, discover the secrets of the Tower of London menagerie or get crafty with an animal mask. You may even spot some wandering characters in the galleries that may need some encouragement before performing in an animal cabaret.
When: 25-26 May; 12pm-4pm
Where: Museum of London
Ages: all
Cost: free
More info: website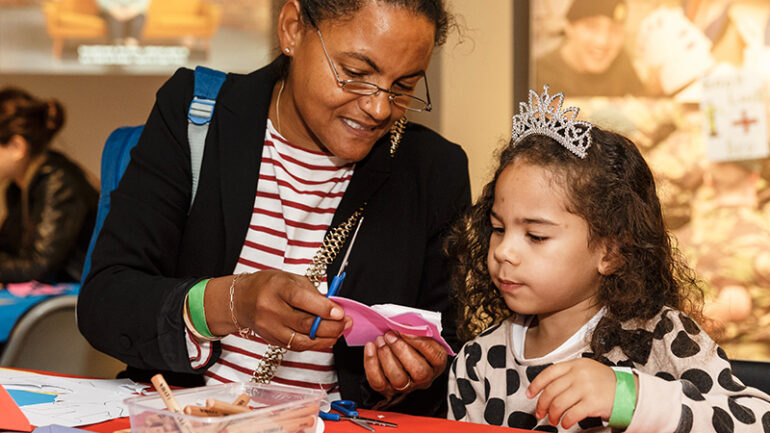 Celebrate Queen Victoria's Birthday at The Postal Museum
The Postal Museum is marking the bicentenary of the birth of Queen Victoria with free entry for all visitors named Victoria (Wiktoria, Biktoria, Viktorie, Vittoria – that's you too!) throughout May and special Victorian-inspired half term activities including Royal Tiara and Queen Victoria Hand Puppet making, meeting famous Victorians in the family friendly exhibitions and interactive artist led sessions, as well as learning the art of Victorian calligraphy.
When: Activities running until 1 June.
Where: The Postal Museum, 15-20 Phoenix Place, WC1X 0DA
Ages: all welcome by recommended age ranges by activity, see website
Cost: Included in admission
More info: website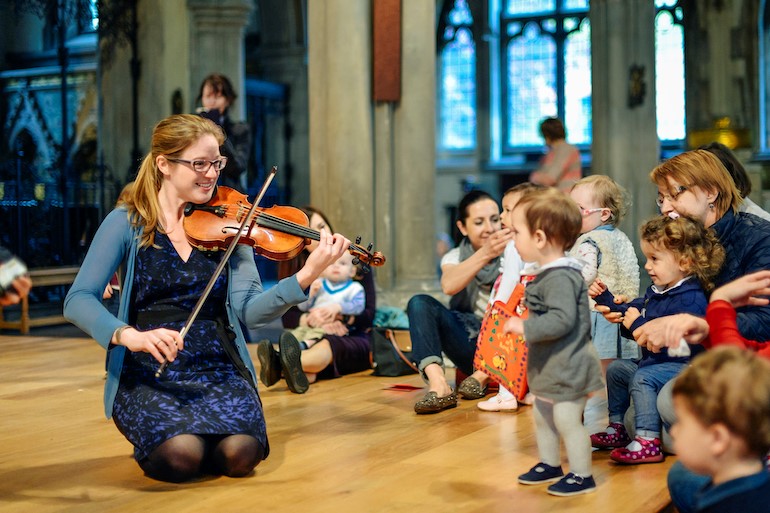 Bach to Baby Concerts Celebrating Queen Vic's Birthday
The littlest family members can enjoy the 200th anniversary of Queen Victoria's birthday as well (along with their parents) at a series of special concerts being held by Bach to Baby.
There are a wide range of locations hosting these Victorian themed concerts until the end of the month. Check out the Bach to Baby website for details and a special code to receive 20% tickets in May.
Dalston Children's Festival
A full programme of family fun in various locations in Dalston on the two Saturdays of half term. Take part in a hula hoop workshop by Guinness Book of World Record holders, learn to dance Bollywood style, climb aboard the Hackney Playbus or run about Gillett Square where there will be a pop-up playground and board games. And much more!
When: 25 May and 1 June
Ages: all
Cost: free
Where: See website for locations around Dalston
More info: website
Soundpit at the Southbank – Closing Soon
If you haven't had a chance to experience the super groovy sound and touch sensation that is Soundpit at Southbank get moving as it closes on 2 June.
Check out our review of the experience here >>>.
LOOKING TO RENT IN SANDS END?
Award-winning estate agents Marsh & Parsons has a wide selection of properties available, including this one below. Get in touch today!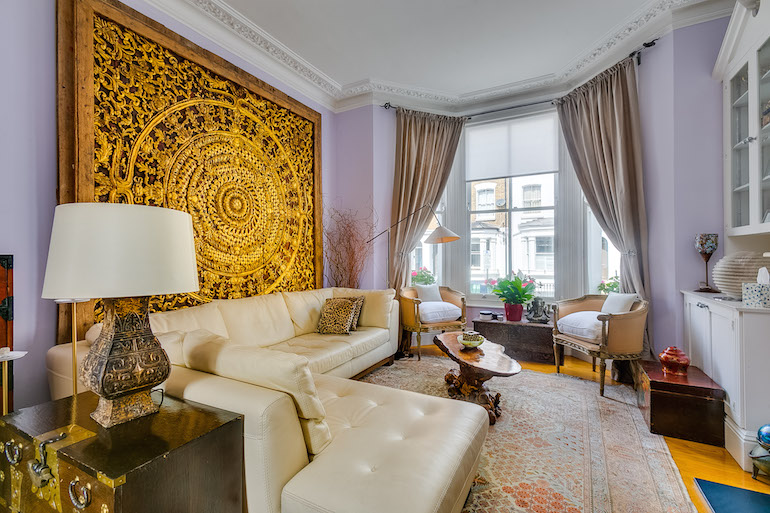 Never miss a post and sign up to our newsletter here >