Hippity, hoppity Easter school break is on its way. For most of us mums, we are looking at two (plus) weeks with our children. In addition to stuffing faces with chocolate eggs, there are many splendid family friendly activities happening in London to keep the tribe happy until school returns. Here are some of our top picks…
Easter Trail at Ladbroke Grove Farmers Market
6 April
We love that the prize is a box of free range market eggs! (or you can exchange the real ones for chocolate if the kids aren't seeing the natural glory)
Details on our events page. 
Mole & Gecko: THE SHOW at Watermans Arts Centre
7 April
Poet Simon Mole and musician Gecko have joined forces to write and perform a new show for children (aged 5+) and families. There are live songs, rap stories, instant poems and a weasel with a serious biscuit problem!
Details on our events page.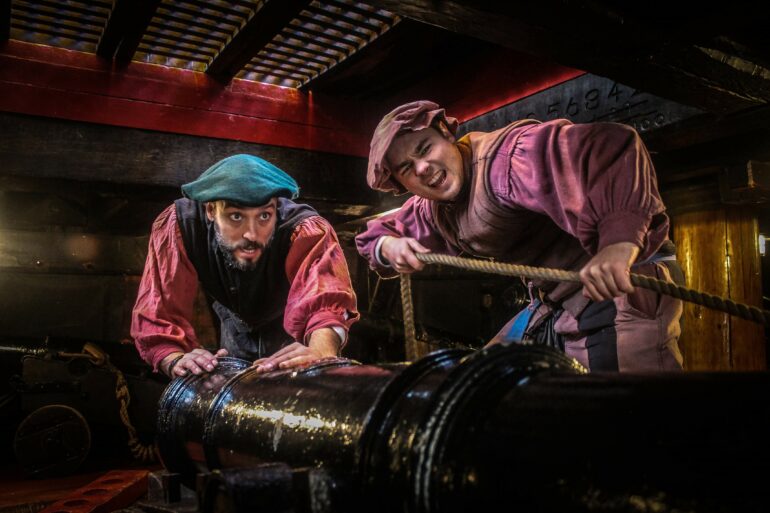 Pirate Training and Shadow Puppet Theatre at Golden Hinde
7 – 20 April
Pirate Training (ages 6 – 11)
Bit of a kid's dream itinerary here: Sword fighting, learning how to fire a cannon, and swashbuckling sea shanties.
Captain Blue Hasn't a Clue (ages 1 – 10)
Shadow puppet theatre featuring Captain Blue's adventure as she goes in search of her ship and crew with the help of the fearsome Pirate King, Old Jolly Roger.
More details: website  
Brain Boosting Easter Camps with Richer Education
8 – 18 April
Science, STEM, debating and public speaking camps with a 10% discount offer for our readers!
More details on our site here>
Easter Break Camps with Maggie & Rose
8 – 18 April
Maggie & Rose Camps explore themes such as Mad Scientist Lab, Architecture Rules and Horrible Histories. Running from half to full day sessions, the camps aim to inspire and offer something totally different and creative.
More details on our site here>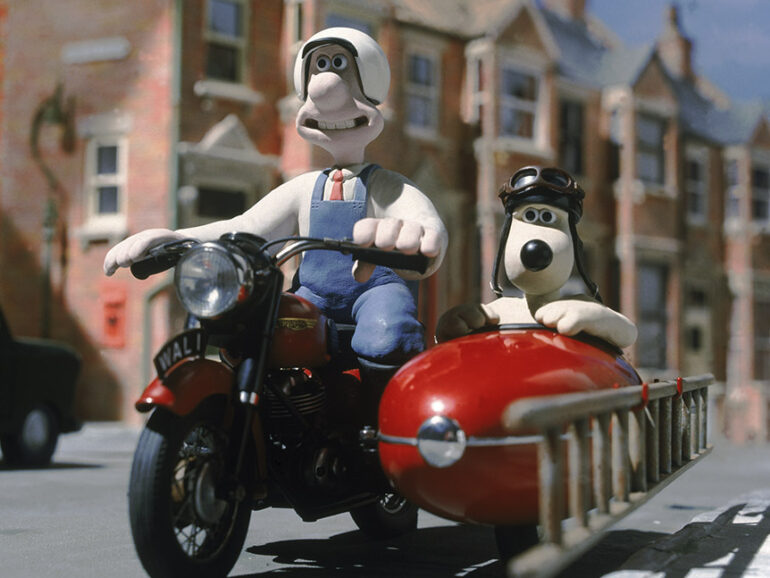 Wallace and Gromit Easter Fun at The Postal Museum
9 – 21 April
Aardman Animations pairs with The Postal Museum for an Easter full of Wallace and Gromit inspired activities.
Details on our events page.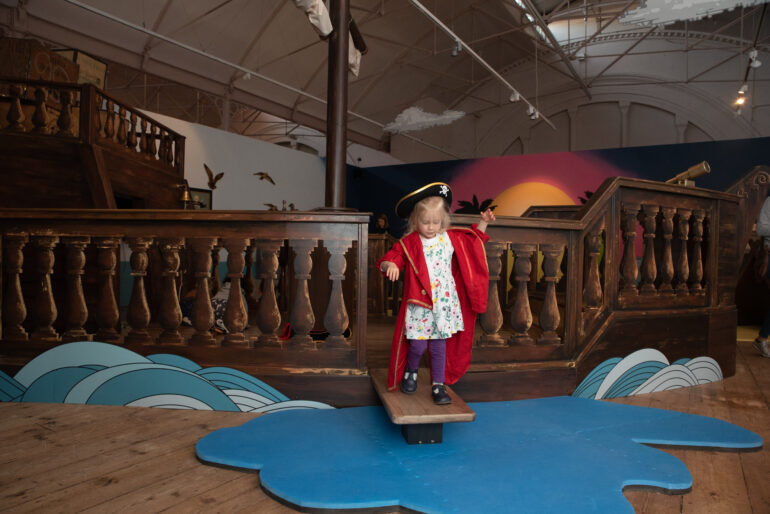 Pirate Exhibition, Workshops and Camp at Museum of Childhood
9 – 22 April
All wannabe pirates should hot-foot it to the Museum of Childhood this Easter before A Pirate's Life for Me sets sail for good on the 22 April. During Easter break young swashbucklers can partake in pirate workshops, lively storytelling sessions and there's even Pirate Camp!
Read our review.
Fabergé Egg Craft and Dragon Egg Hunt at Museum of the Order of St John
10 – 17 April
Create some eggstra special pieces of art. (10 April) Search for hidden eggs with Gozon the dragon-slayer, Knight of St John. (17-22 April, closed on Easter Sunday)
Free, drop-in events for all the family.
More details: website

Family Weekend at Sadler's Wells
19 – 20 April
A two-day festival of family friendly events sees the theatre transformed into a magical space for children and families with an array of free fun, games, crafts and activities taking place before and after the show. Featuring the UK premiere of Aracaladanza's performance 'Play' which incorporates puppets, projections, balloons and fantastical costumes.
More details: website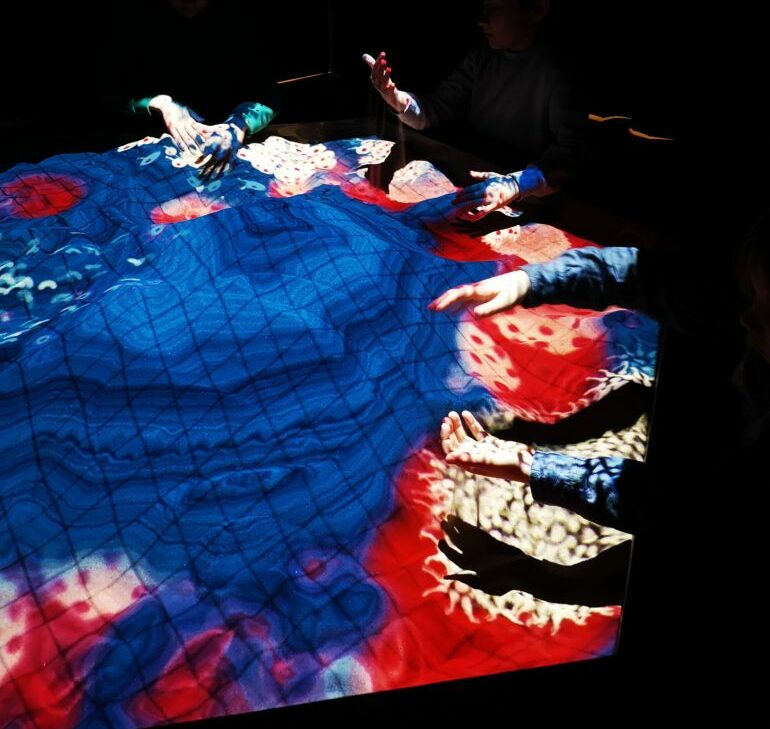 Soundpit at Southbank Centre
Running until 12 June
Have you ever wondered what sound feels like? Or what music looks like? These are some of the ideas that inspired the trippiest sandbox play area you ever did see.
Read our review.

Family Morning up The Shard
20 April
The View from The Shard will once again be opening their doors extra early to welcome a limited number of families to this exclusive out-of-hours event. With unlimited hot drinks and juice, face painting, and balloon modelling and views for dayssss.
More details: website
Easter Fair at Horniman Museum and Gardens
20 – 21 April
Go on our Easter trail, create something crafty and dare to venture through the rabbit hole for a special storytelling performance inspired by The Hen That Laid The Golden Egg. 
While you're there be sure to check out the Brick Wonders exhibition. Read our review here. 

LOOKING TO RENT IN CHELSEA?
Award-winning estate agents Marsh & Parsons has a wide selection of properties available, including this one below. Get in touch today!