Each month we feature a London-based charity and find out how they are working to make the city a better place. This month we spoke with Camille Thirot-Lafond of the Wonder Foundation, a charity striving to improve the lives of females in London and in other parts of the world via education.
Please tell us about the charity…
We are a female-led charity dedicated to transforming the lives of women and girls through education. We work with 22 locally-led partners in 18 countries around the world, including the UK, to help young women access the education and support they need to exit poverty. We select female-led partners who have a great track record of helping vulnerable women and girls in their community; we rely on their expertise to respond to local needs and solutions.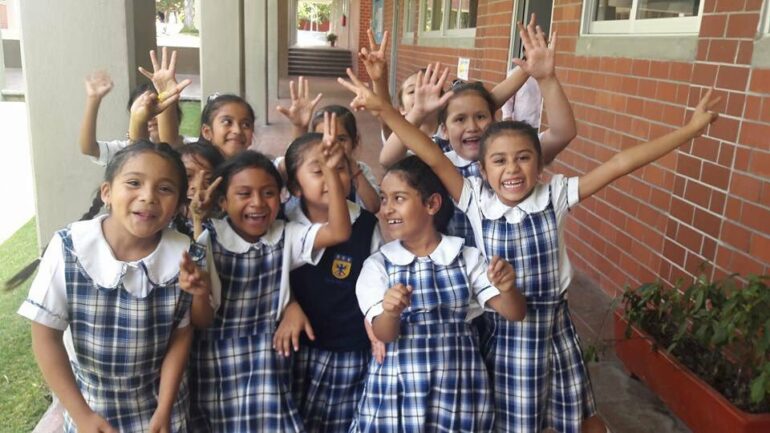 What are your funding sources?
Our main source of funding are grants; we also have a small number of individual donors as well as corporate sponsors.  We are so grateful to all of our donors and supporters!
Why is the work of your organisation necessary?
Many organisations focus on single issues – providing shoes, building schools, although these issues are important, we focus on a whole person approach. Our projects see each woman and girl we work with as an individual, we are able to do this because we listen deeply to local needs and solutions. That's why we work with and support the work of local education initiatives in developing countries as well as in the UK. Our HQ is even based in one of our partner's office, the Baytree Centre in London.
We support these projects by sharing our knowledge and expertise, and helping secure funding through donations and grants. We also amplify the voices of our partners, and wider issues around female disadvantage, to influence policy and improve access to good quality education across the world.
What are any obstacles your organisation faces?
The biggest challenge that we face is that our donors sometimes think that we can change people's difficult life overnight – but personal growth and social change take a long time. We work on changing long term fixes rather than short term relief and funding.
Another obstacle we face is lack of private donations, which is why we are working hard to grow our online presence on social media and updating our website. Private donations are not allocated to one project, rather, we can spend that money where it is needed the most at that moment in time.
Do you hold fundraising events throughout the year?
We currently have two fundraising events planned for this year. We are holding a Family Fundraising Concert on 19th May at Ashwell House to raise funds for our Nigerian partners Wavecrest College. They are finding it difficult to keep their IT facilities up to date, which is immensely important for their students to gain good IT skills.  In October, we will be hosting our annual Wonder Ball at the Landsdowne Club, which is a great event for us to come together with our donors as well as our trustees to fundraise for our work.
How can people get involved to help?
We love working with volunteers and their help is invaluable to what we do. You can also create a fundraiser to help raise funds for our cause or make a donation. Please visit our website here to find out more ways to get involved.
Follow the Wonder Foundation on social media: Twitter / Facebook /  Instagram