Being able to take kids to a wide variety of museums in London is one of the great perks of living in this city. Most museums here are free and many have a fantastic schedule of family-friendly activities and let you bring in your own food. No matter the weather, London museums are there as a great option for a day out in London with kids.
Olafur Eliasson: In Real Life
By Amy Brotherton
The latest Olafur Eliasson exhibition at the Tate Modern is well worth putting aside any past museum-with-children induced stress (MWCIS) experience and getting back out there again. Maybe you can relate…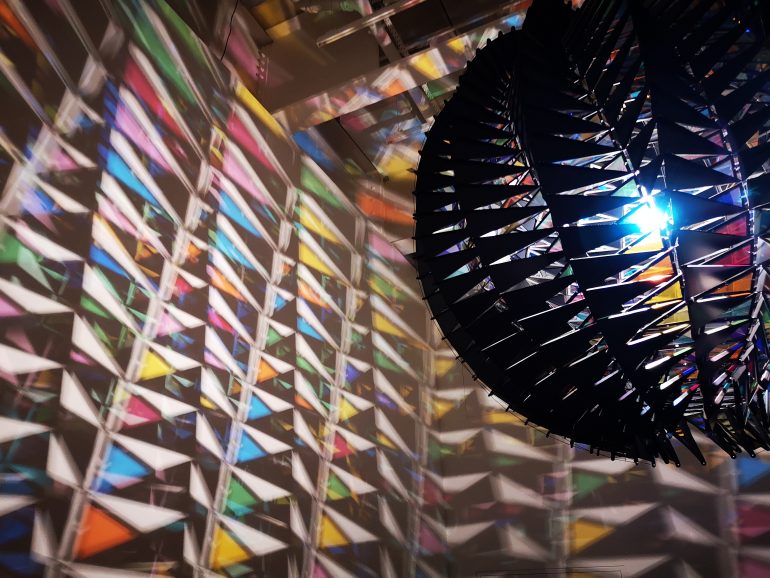 When my son was two we took him to the Tate Modern for the first time. The incident was so stressful I somehow let three years pass before returning with children. Which is a shame as it's such an amazing space full of attention-grabbing art, much of it so colourful and mind-bogging it even gets children to stop and stare. Looking back now, I realise all he did was wail in the exhibition and we left quickly as not to disturb others, but at the time as a newish parent it felt like a failure. Now with my second kid I don't worry so much and we just get out and explore London with less hesitation!
We made our triumphant return to the Tate Modern as a family recently to immerse ourselves in Olafur Eliasson's spectacular exhibition, truly one the whole family will be thrilled to experience. I still feel a lift in mood when I recall the last time I visited the museum for an Eliasson exhibition – standing in Turbine Hall in 2003 (yikes, was it that long ago?!) looking up at the big beautiful glowing sun, The Weather Project.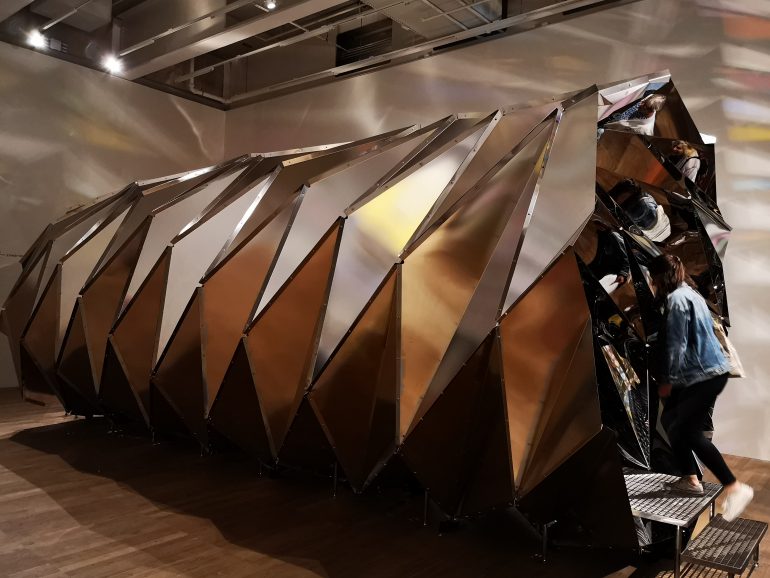 The excitement starts the moment you step off the lift and everyone takes on a different hue. I don't want to ruin any surprises along the way for those who haven't been yet. There are lots of lovely unexpected moments and different ways of looking at elements of the exhibition and I wouldn't want to deny you the fresh perspective. This is not an exhibition in which you stand back and gaze upon art – here you walk through it, walk into it, smell it, get dazzled by it, and touch it. You even help build it and your body movements reshape it. My son said it was his favourite museum trip ever. Take a bow Mr Eliasson. Surely this is an artist's greatest achievement, impressing children.
This exhibition brings together over 40 works of art made between 1990 and today by the Danish-Icelandic artist Eliasson. He has created a broad body of work that includes installations, sculptures, photography and paintings. The materials he uses range from moss, glacial melt-water and fog, to light and reflective metals. Eliasson's art comes from three particularly important interests. These are: his concern with nature, honed through his time spent in Iceland; his research into geometry; and his ongoing investigations into how we perceive, feel about and shape the world around us.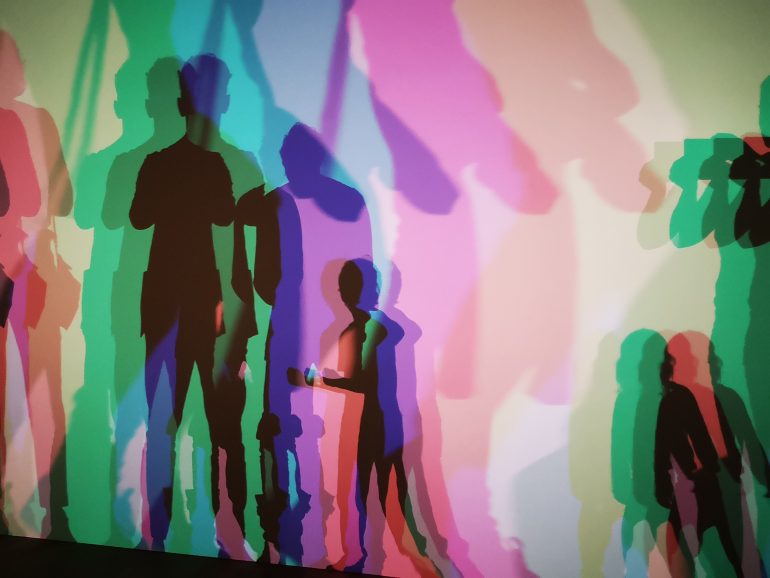 Eliasson puts experience at the centre of his art and hopes that you might also become more aware of the people around you with whom you form a temporary community. We certainly experienced this in two rooms we spent a long time in.
In the colourful shadow wall room our movements created an ever-changing canvas with those around us, and in 'The Expanded Studio' Eliasson's atop a large circular table you'll find 'The structural evolution project', a giant structure collaboratively built using Zometool sticks and connectors. There's also a long pin-board wall based on the walls in the Berlin studio with questions, articles, images and news clippings the team find of interest. While the kids sat busily building, I got a chance to take in this fascinating collage of ideas.
As you move through the exhibition you will encounter queues at some of the rooms or interactive features, but we never waited longer than 10 minutes each time. There were lots of families in attendance, and the spaces buzz with a sense of new experience and shared discovery.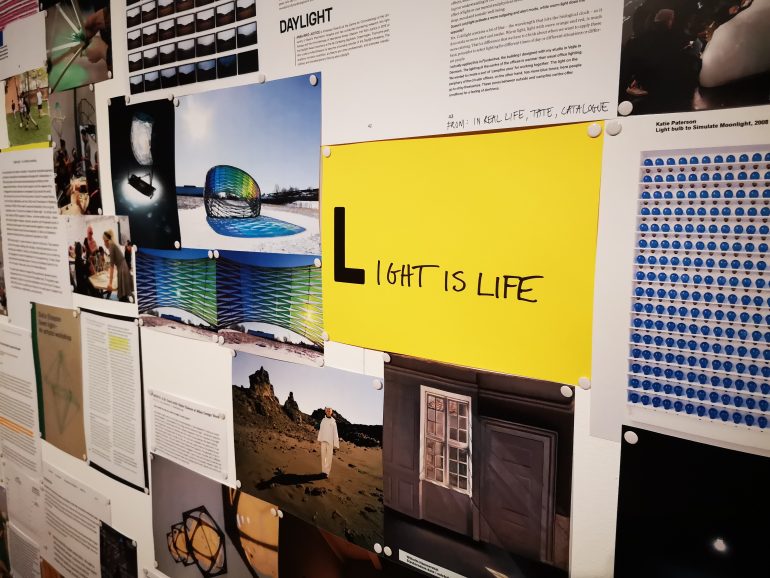 For Eliasson, this heightened awareness of yourself and other people creates a new sense of responsibility. Ultimately, he believes that art can have a strong impact on the world outside the museum. And as we all confront this climate crisis, isn't that a beautiful thing? Bask in the art and then go forth inspired. If anything, you'll certainly leave inspired to visit art museums with your kids more often.
Visit Tate Modern's website for more info on the exhibition.
We were gifted tickets to visit this exhibition for review.