It's so easy in this digital age to forget about printing our family photos or to think that it needs to be expensive. We take thousands of photos every year on our phone, but how many make it to albums or prints to display in your home? While we are all staying safe at home during the coronavirus lockdown, it's a perfect time to sort through family photos together.
London-based family photographer Katherine Millard shares some of her top tips for organising and displaying family photos…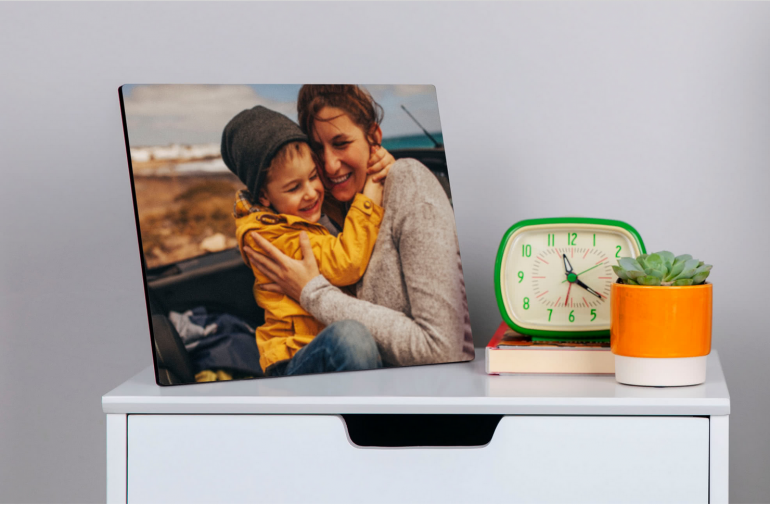 I put together a few easy steps to help you as well as some links to very affordable UK suppliers who are still printing during COVID-19. I've given tips referencing an iPhone but you can apply these to anything really.
Cull!
It's easy to come undone on this one as you scroll through the hundreds and hundreds of images on your phone; kids selfies, recipes from magazines, the photo of the leak in the pipe and all the other random things we photograph. On a regular basis I like to sit down and delete the random from my phone.  Be ruthless – yes all those selfies are adorable but pick your favourite and delete the rest. I also like to clear out bursts that my son loves to take of everything! You can multi delete images on your iPhone by pressing "Select" on the top right corner when viewing your images. Go through and tap the ones to delete and then press the bin in the bottom right hand corner. If you get it wrong don't worry! They will be in the Recently Deleted album and you can retrieve them.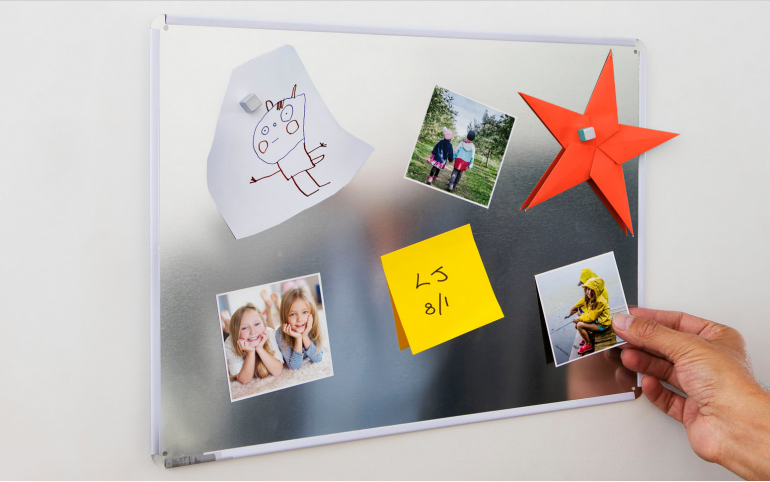 How should I back up and organise my photos?
This is a great time to create a backup of your images off your phone. You can import them to your external hard drive. To do this I connect my phone to my laptop and use Image Capture and transfer them to my hard drive and delete them from my phone (you can choose to keep them on your phone). I name the folder "Iphone_month_ year". Once they are in a folder on your laptop sort them by date order and create other folders based on what you're creating. If you're going to do single prints, name your folder PrintsYear. If you're going to make an album name it "Album_Year".  Other naming convention ideas would be "Holiday_Year" or "Sarah's5thBirthday" etc. Whatever makes sense to you!
What photos should I print?
Keep it really simple and have a few goals or rooms in mind where you want to display your images. A great project is simply an annual album. If we do this as a minimum I think that's a pretty good start. Begin with the most recent year. Scroll through your downloaded images and sort them by date and pick your favourite images – try and select 20 – 40 images if you're creating an album. Think about birthdays that were celebrated, or milestones – first steps, first loose tooth, first day of school, first merit presentation. You can also add any holidays or special outings you took as a family. Focus on faces – add that one with your daughter missing all her front teeth, the one with the big graze on their chin or the horrible tee shirt they wouldn't take off for 5 days. Include YOU! Yes, that one you hate at your least favourite angle – in 5 years you'll see it so differently.
Capture the things that are reflective of your now. Add some of your home too – in the children's bedrooms, or maybe a room that wasn't renovated yet. Let your albums tell your story. Cuddling those favourite soft toys, doing their favourite things. I also love to lay out artwork or craft the kids did and photograph that and add it to the album. Try and include grandparents, cousins and besties. They love to look back on these images. Other than albums you can do a few single prints and pin them to a cork board in the kitchen or onto the fridge. You can also print fridge magnets and cheap and cheerful fun products. Pick one or two for framing in your children's bedroom. You can also order calendars or a duplicate of your album and give it to family as a gift. Grandparents love a brag book and they make perfect gifts.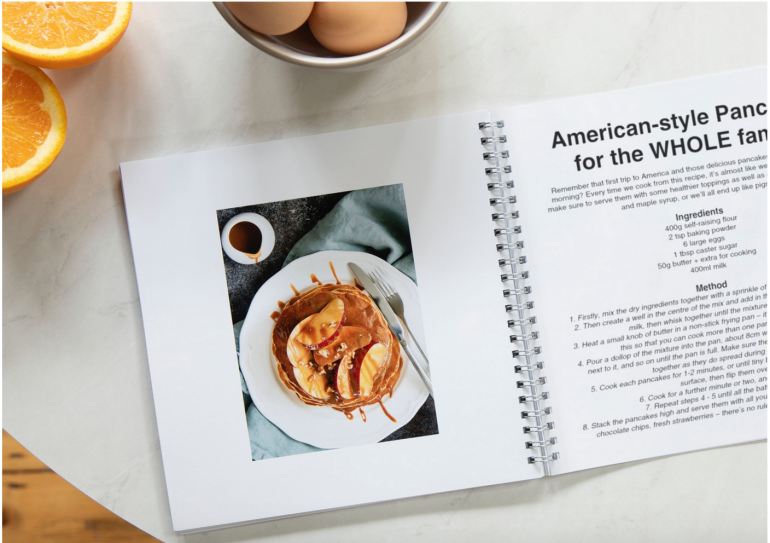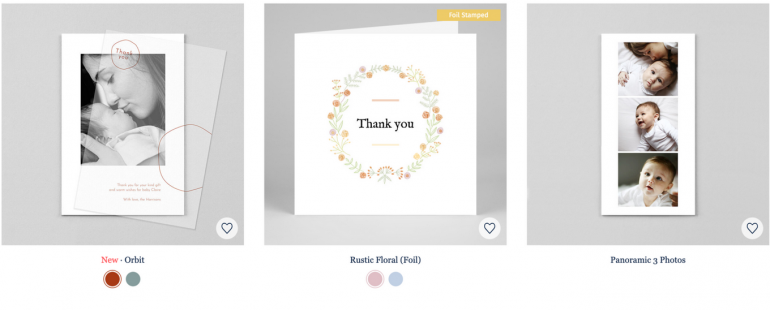 Where should I print my photos?
There are endless suppliers but I always recommend trying  a few with small projects and once you find the products you love then always use them. The more familiar you get with their ordering process and tools the quicker you'll become at it and you'll be ordering like a pro in no time. If you subscribe to their mailing lists then you'll be notified of sales. Here are a few UK suppliers that I recommend and even better they are still operating during COVID 19. So if you can carve out a little time you could catch up with all your printing and maybe even order your Christmas gifts. I always try and support local suppliers where I can.
Photo Box – they offer a range of products and gifts and are really great value for iPhone pics. They also offer really fun products like retro inspired prints on a string, great for decorating the kids bedroom or for a birthday party, and wood block panel prints perfect for propping up on bookshelves or as a gift. They also have fridge magnets and lots of fun things. Photo Box regularly has sales sometimes up to 40% off so it's definitely worth waiting for the sales to come around once you get organised.
Rosemood Atelier – they offer amazingly beautiful products and if you're looking for gorgeous baby thank you cards, Christmas cards or something a bit pretty and special I highly recommend them. Their linen photo albums are stunning and will look gorgeous on your coffee table or bookshelf. They also have soft cover albums.
The Print Space – If you have something special in mind or have images taken on a high quality camera I recommend using a pro lab. You can not beat pro lab printing on fine art paper and framing and for DIY I recommend The Print Space. They do prints as well as framing and are based in Hackney. If you need help preparing your files for them I'm always happy to help and if you have a gallery from me your images are ready for uploading to them already.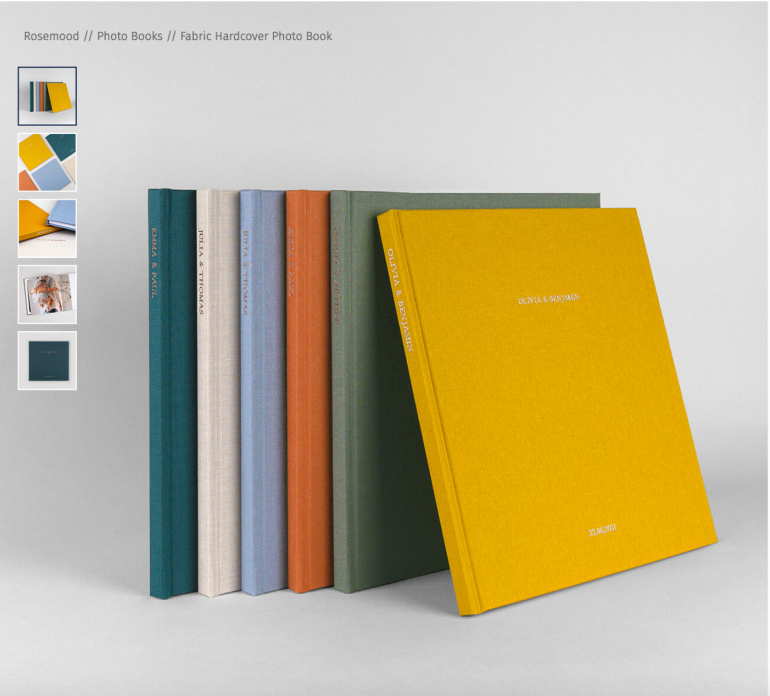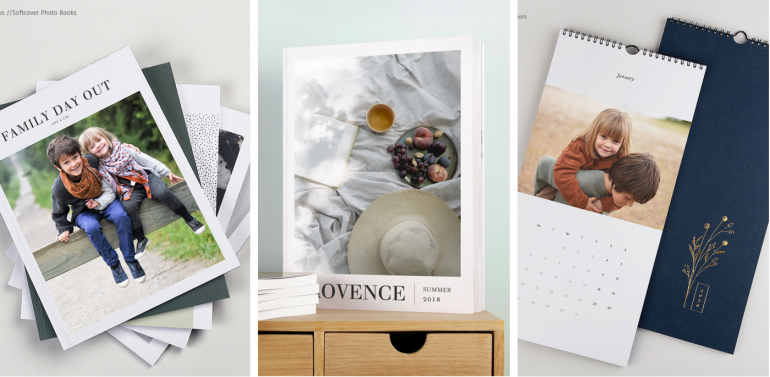 I'm too busy for all that, is there anything easier?
Yes! If you are looking for the easiest line from your phone to print then, although not a UK supplier, Chatbooks offers users a super easy way to print your memories directly from Facebook, Instagram, Dropbox, Flickr or your computer. What I love about Chatbooks is you can subscribe and get 30 photos every month in a mini book for mini hands. Photos come straight from your camera roll. To find out more about the camera roll series you can read this article in their FAQ. If that's too often then you can select an ongoing series of 60 images. I think this is perfect if you have an instagram feed and your kids will LOVE getting these in the post.
Another easy one is Snapfish you can use their app and upload to their website directly from your phone and when you do you get free prints each month! I must admit I don't find the quality and colour reproduction as high end as some but for iphone pics and making scrapbooks at home, decorating the fridge and keeping to a budget they are wonderful. I do an annual calendar from Snapfish for the grandparents every year. Snapfish always have amazing sales too. Right now they have 50% off!
If that is still all too hard then last but not least you can also hire a professional photographer and have them do your printing for you! All my packages come with printing options.
————————————————————————————————————————————————————————————————-
Katherine Millard is a newborn and family lifestyle photographer. Katherine loves to work with relaxed families to create beautiful keepsakes. All bookings receive a complimentary print.
Website / Instagram / Facebook / Original blog link
RELATED CONTENT: Tips For A Cleaner, Greener and Healthier Home